shift e.V. closed its doors in may 2001. Thanks everybody !
Barak Bar-Am "Hebeschiebewerk", 10.02.- 3.04.2001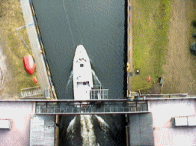 Eröffnung: Samstag, 10.02.2001, 17 - 21 Uhr


mehr/more...
shift on tour
3.11.-17.12.2000:

RELOAD in Genf im Rahmen von

version_2000,
Saint-Gervais Genève - centre pour l'image contemporaine

Welcome to the world of VinylVideo (TM)
Ausstellung vom 01. - 27.10.2000 / verlängert bis 10.11.2000
VinylVideo (TM) ist eine Erfindung von Gebhard Sengmüller, in Zusammenarbeit mit Martin Diamant, Günter Erhart und best before.
Installationsdesign von Antje Lehn, Design VinylVideo (TM) Home Kit von Leo Schatzl, VinylVideo (TM) Logo von Sven Hellmich.


http://www.vinylvideo.com
©00 mint interactive media